Just a short update of my not-so-happening life (lol)... Well, I ended my 2011 with a pretty good note...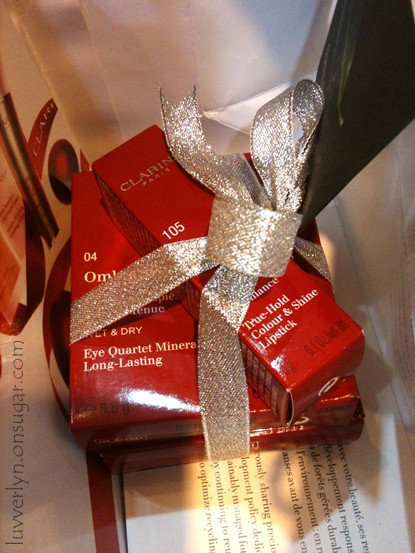 I won this set of "Clarins must-haves" via Mag (makeupstash) giveaway! This was exactly what I wanted to win! *crazily happy*
Eyeshadow palette, lipstick & blush ♥ Oh... and the colors are just what I wished for... hehehe~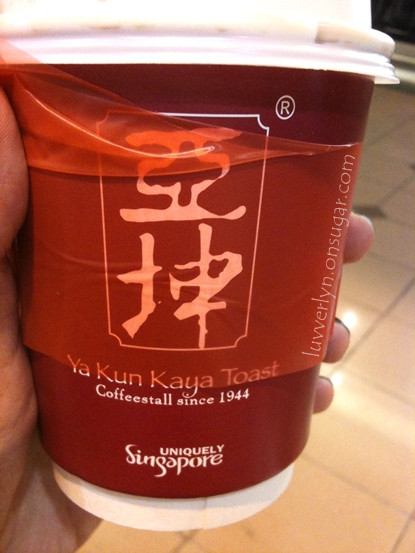 Finally had my Ya Kun fix after collecting the Clarins stuff :D
Once a kopi addict, forever a kopi addict! That applies to makeup too (lol).
My craving for Aston's potato salad!
Seriously one of the nicest I've ever tried so far... And it's cheap somemore...
My sis' beef affair, was a pretty good one.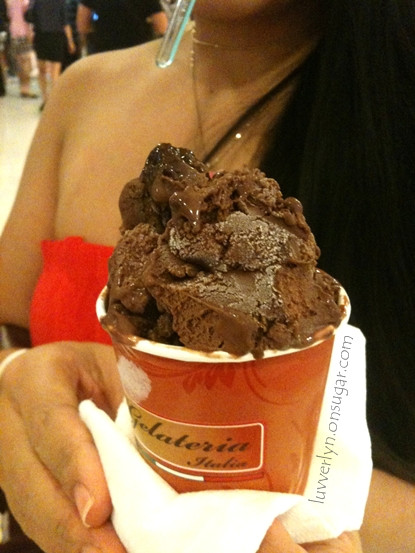 Moral of the story? Try = Buy.
How can anyone resist temptation(s) like this - Dark ferrero!?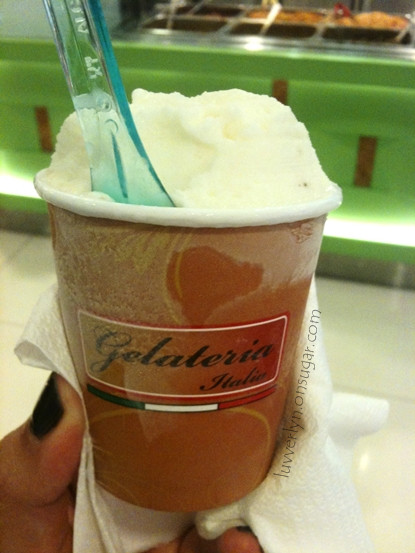 Pink Moscato is L♥VE
SUPER-DUPER-NICEEE-MAX!
An impromptu meetup with Angie ♥
Chill-out @ Spinelli.
I meet her everyday. My lil' sis.
Banana + Expresso = SHIOK!
Nice twist :3
Looks are deceiving.
Belated X'mas gifts from Angie. My sis'.
Love the paperbag xD
Mine. Cherry liquor chocolates & Hello Kitty chopsticks ♥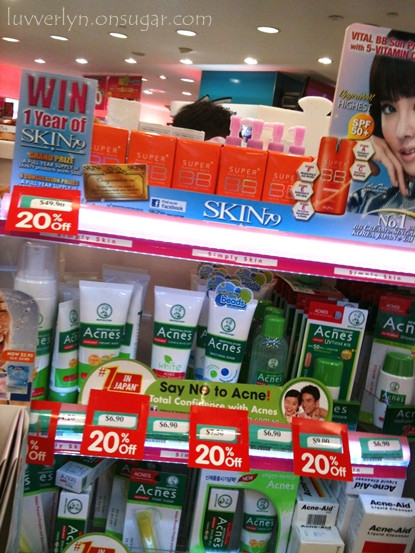 Skin79 Simple Touch Eyeliner & Skin79 Vital Orange BB Cream now available at Watsons!
And, I received this parcel today! :D
Skin79 festive goodies! ♥
Coincidentally, I did a quick swatch this morning at Watsons.
I think I'll like this BB Cream, based on 1st impression...
Brightening is the word.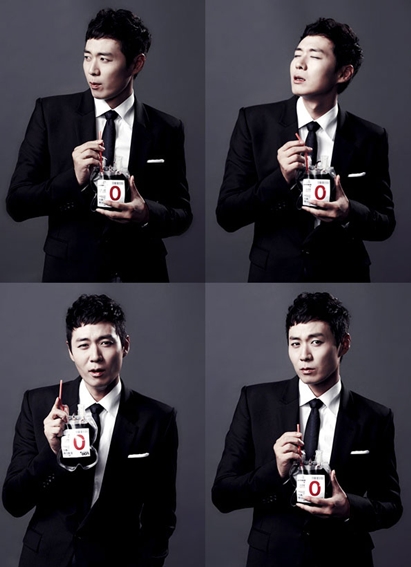 Another eye-candy alert!
Vampire Prosecutor - Yun Jung Hoon ♥
Charming-looking dude! I LIKE!
-THE END-