Here to share with y'all random interesting stuff I spotted @ Watsons.
Amethystory is having a promotion booth @ Watsons (Ngee Ann City). I'm not sure if it has ended though.
Love the color! ♥
Will be reviewing part of the range. Stay tuned (:
Recently, drugstore skincare brands have jumped onto the "instant-foam cleanser" bandwagon. Hmm.. That's great! I do prefer 'em over the normal ones. Hassle-free much.
Bebe Poshe is finally made available @ Watsons NAC. CLICK HERE for swatches of Bebe Poshe products. The column beside Bebe Poshe has different brands within.
The Violent Lips look really awesome.. for HALLOWEEN! I don't think anyone will be game enough to wear leopard print lips on normal days? Too out-standing.. Very visually appealing though..
There's also bird-feathers lashes.. Didn't take note of the brand.. It's within the same column as Violent Lips. Oh, China Glaze nail polishes can be bought @ Watsons.. for $19 each! =.=
Fairy Drops Jelly Glosses. Didn't test 'em out as the testers were in a gooey mess.. :s
Dolly Wink makeup/fake lashes, STILL available.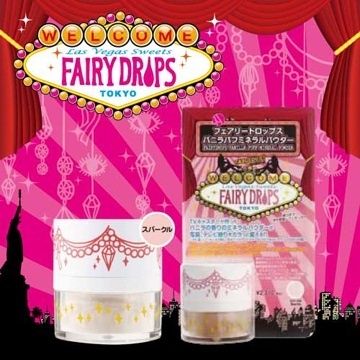 Fairy Drops Vanilla Puff Mineral Powder, available in 4 colors (Ochre, Dark Ochre, Gold Bronzer, Sparkle).
Fairy Drops Candy Bar BB Cream, available in Ochre & Light Ochre.
I don't like the sponge applicator. Unhygienic much. They should just forgo it seriously.
Quick update for now. Thanks for looking!