BYS, best known for its extensive nail polish collection, is making its way to Singapore this week. They will be exclusively available at Watsons. 
The nail polishes are quick drying, long wearing, chip resistant AND free of formaldehyde. And, the price is very affordable [from $6.90 to $9.90].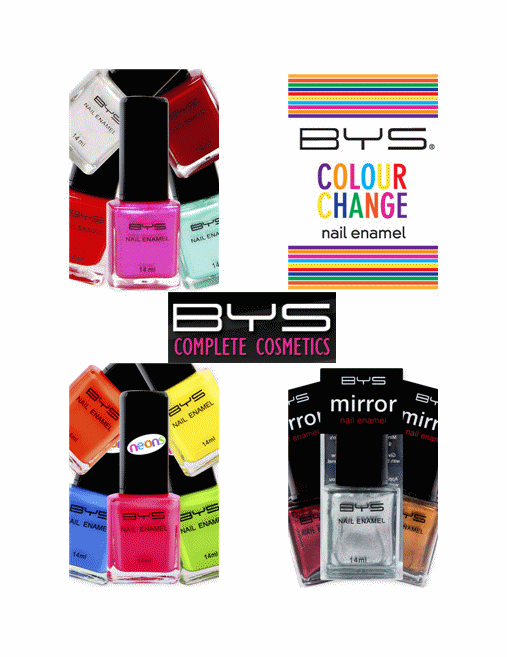 ***image credits to www.bys.com.au***
For a start, the Basics, Colour Change, Neons and Mirror Finish ranges will be launched.
Basics - $6.90
BYS Basic range showcases a variant of rainbow shades, even nude shades. Be spoilt for choice!
Colour Change - $9.90
As the name suggests, this range of nail polishes color change according to your temperature. How interesting!
Neons - $8.90
These shockingly vivid neon colors will definitely brighten up your day. And, they will surely make you stand out from the crowd. Attention-seeking? YES, please!
Mirror Finish - $8.90
The mirror effect from this beautiful collection will dazzle and delight with its molten liquid metal look. LOVE-LOVE!
Last week, I had a sneak preview of these colorful goodies at the BYS Nail Colors Launch Party.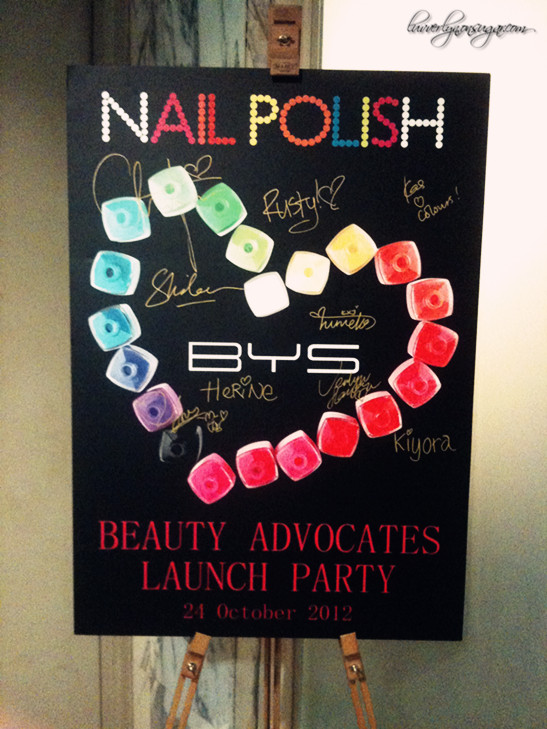 Thank you, Mimi & Lynn for the lovely invite (: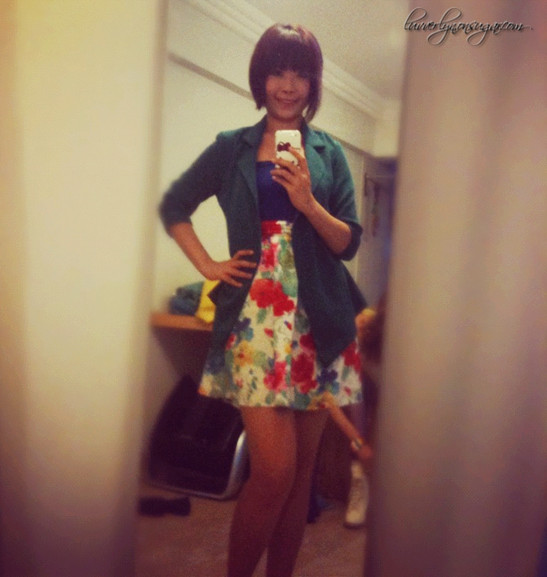 The dress code was "Fashionably Colorful". My OOTD - I did my best to be as colorful as possible (:
The event was held at TARA apothecary.
- Pupa, Mavala & Murad products -
- BYS nail colors -
- Pupa & Mavala nail colors -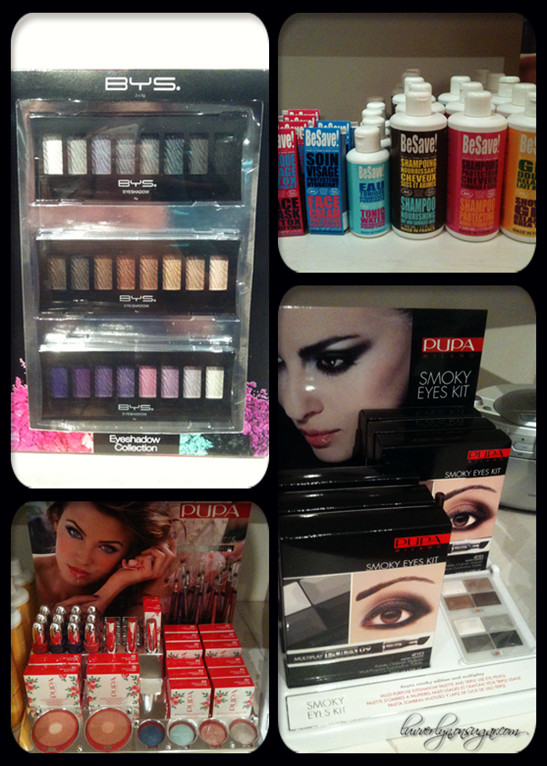 - Other beauty goodies -
How I wish the FULL range is available in Singapore... I'm eye-ing the Glitters! :3
I had a great time trying out various nail colors at the event. This is my nail creation, very glittery as usual.
More photos, on a separate post.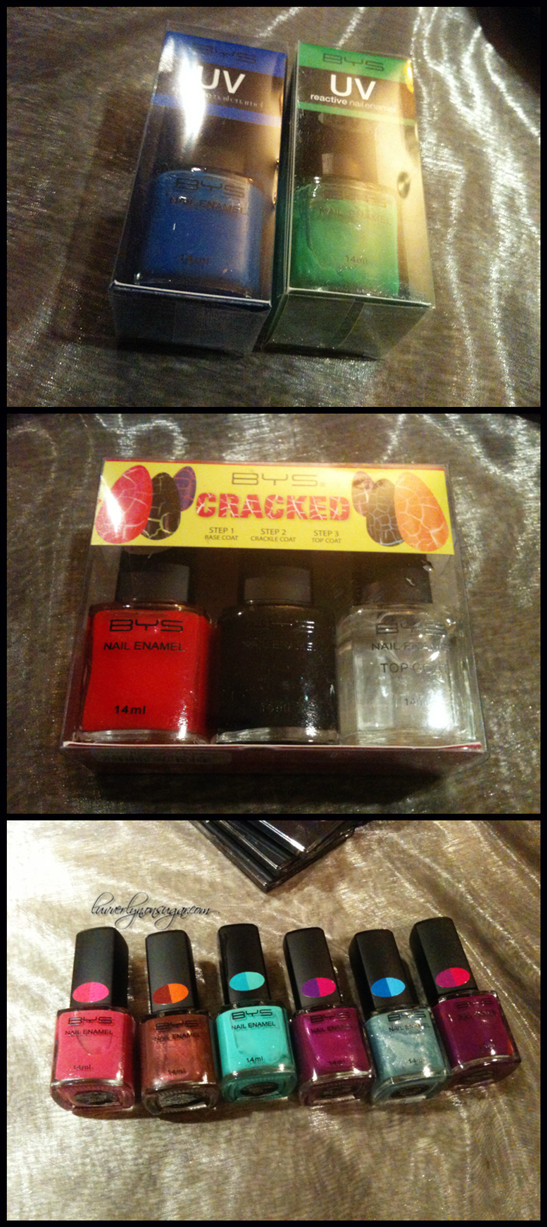 Be Your Self, is what BYS stand for. BYS places a strong emphasis on FUN and FASHION, designing products that do not simply follow the current trends BUT creates them instead. This innovative brand offers more than 1000 products and is growing day by day.
The cosmetics collection will be making its way to our shores too, but not so soon though. Stay tuned for my updates (:
Other than the plateful of BYS nail colors, I was very enticed by this plateful of sushi. What a yummilicious spread!
The table was filled with food!
Hi~ Lynn!
- Beauty goodies -
Can't wait to try the goodies I received! That's all for now. Thank you for reading!
***All info and unmarked image are extracted from press release, unless otherwise stated.***