L'oreal Paris recently celebrated the launch of Shine Caresse, a new generation of shine on your lips. Think beautiful shades infused with a fresh shine to bring out the natural beauty of your lips with the gleam of a candy-colored caress.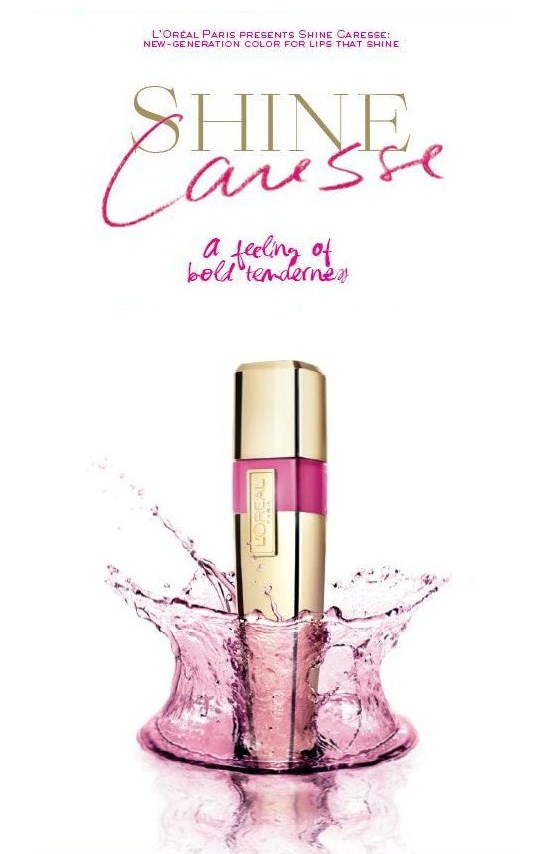 Barbara Palvin (International Model), is the new (and youngest) ambassador of L'oreal Paris. She is the pretty face of Color Caresse lip colour and Miss Candy cosmetic range.
Last month, I attended the exclusive media preview of Shine Caresse at Equinox, Swissotel.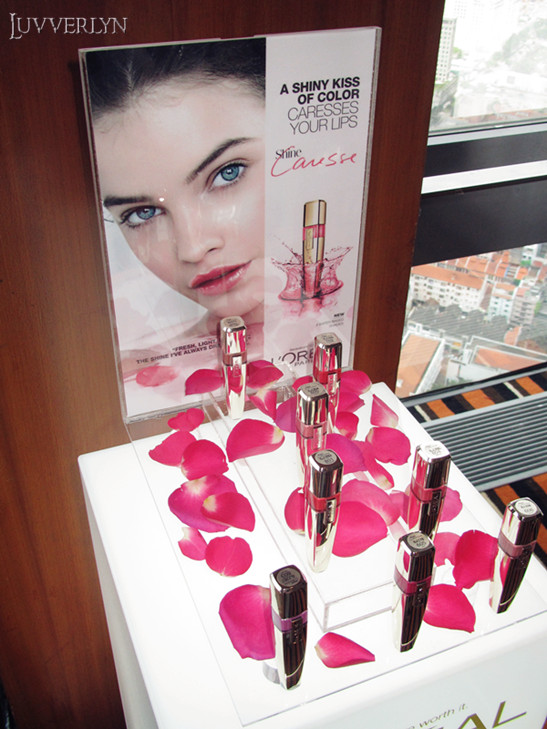 Shine Caresse has the color intensity of a lipstick, the shine of a lipgloss and the long lastingness of a lipstain.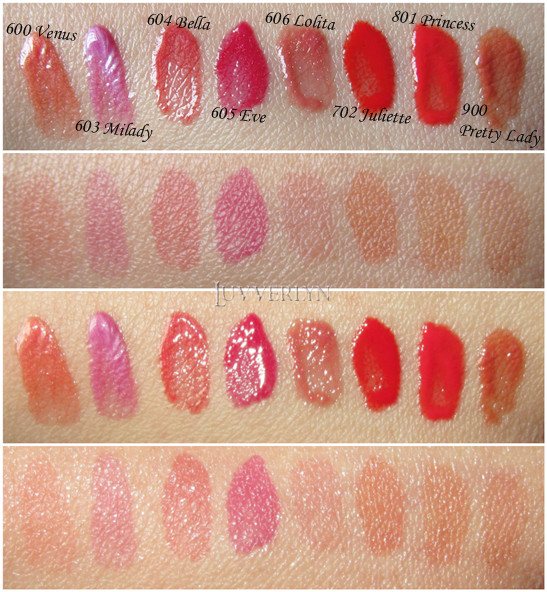 Shine Caresse ($18.90) comes in 8 candy-colored shades:
600 Venus (peach)
603 Milady (iridescent violet)
604 Bella (peach pink)
605 Eve (fuchsia)
606 Lolita (nude pink)
702 Juliette (coral red)
801 Princess (bright coral)
900 Pretty Lady (nude brown)
The ultra-light fluid texture of Shine Caresse, allows it to melt onto the lips for a long-lasting moist-look effect combined with utmost comfort and freshness. The secret lies in its exceptionally high concentration of moisture, thanks to a unique formula of 30% water and 60% oil.
Shine Caresse:
a soft, moist-look effect
light, luminous shine
long-lasting hold
a sensation of fresh moisturization
The feather-shaped applicator shapes itself to the lips for easy, 1-step application without a mirror. It also accentuates the shiny, comfortable, non-sticky qualities of the texture.
There is actually a tiny hole in the center of the foam applicator that removes excess color as you apply the lip color. This helps to give the lips a light, subtle lustre.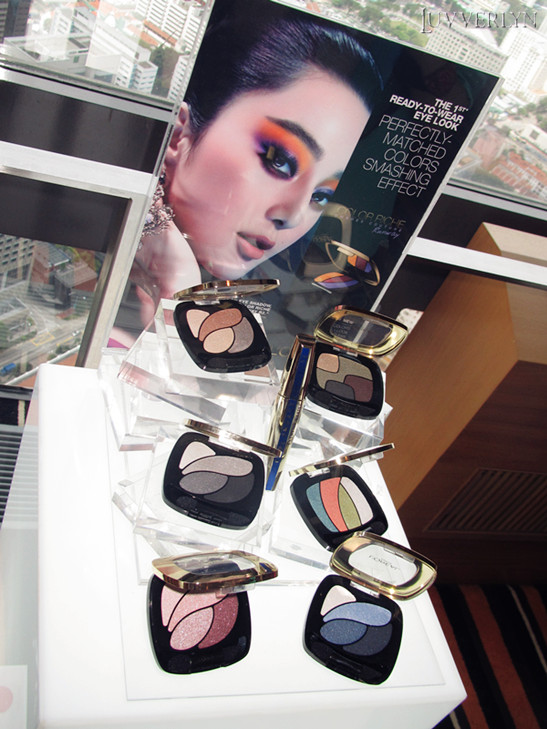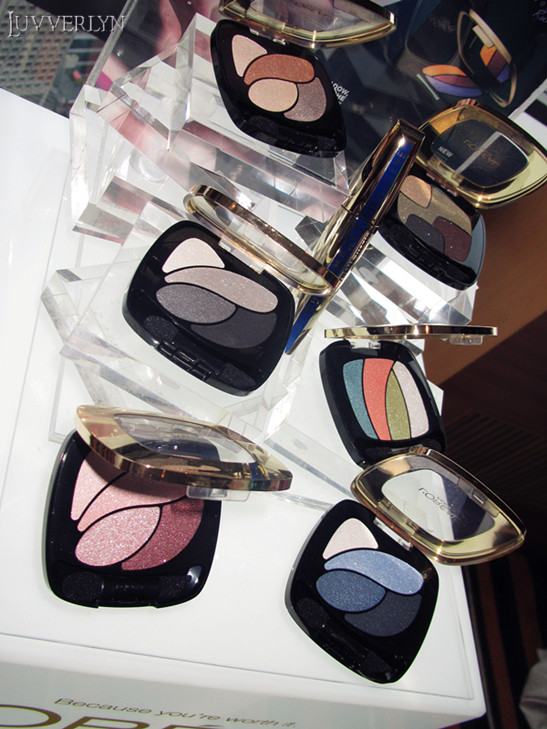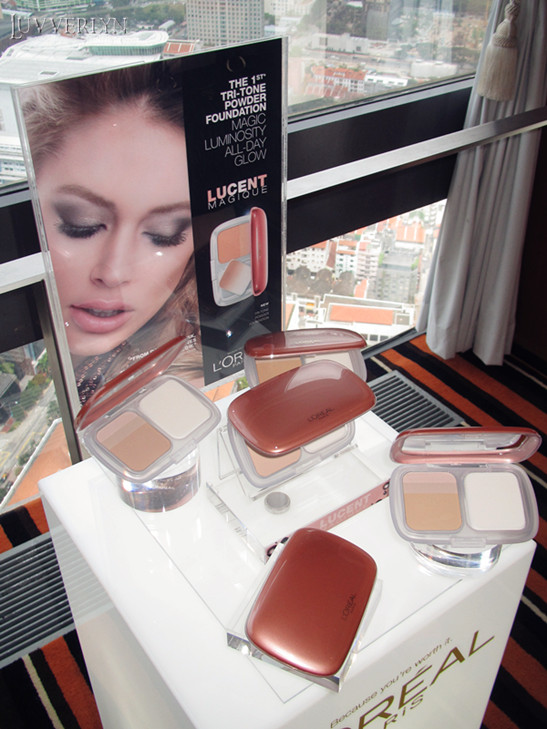 Besides Shine Caresse, I also got a sneak preview of the upcoming Les Ombres Eyeshadow, Curl Impact Collagene Extreme Resist Mascara and Lucent Magique Two-Way Powder Foundation.

Thanks Jacelyn for the snapshot (:</p> <p>

Guests were treated to an express makeover at the booth to try out the new products and see the instant transformation.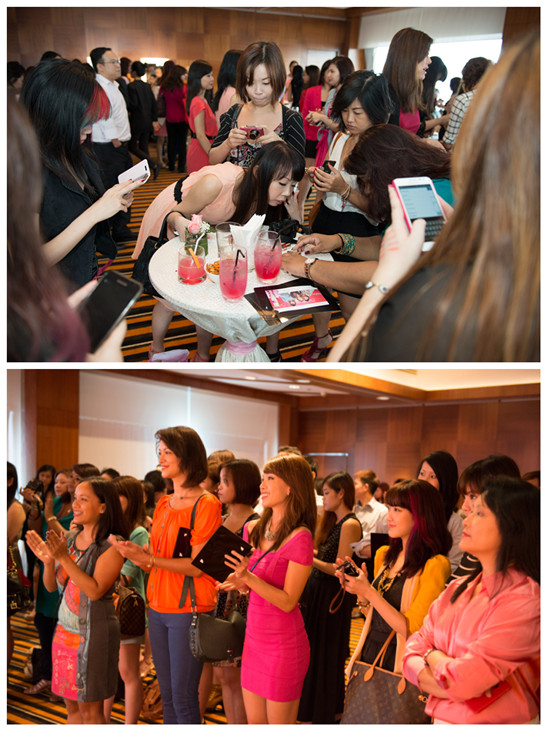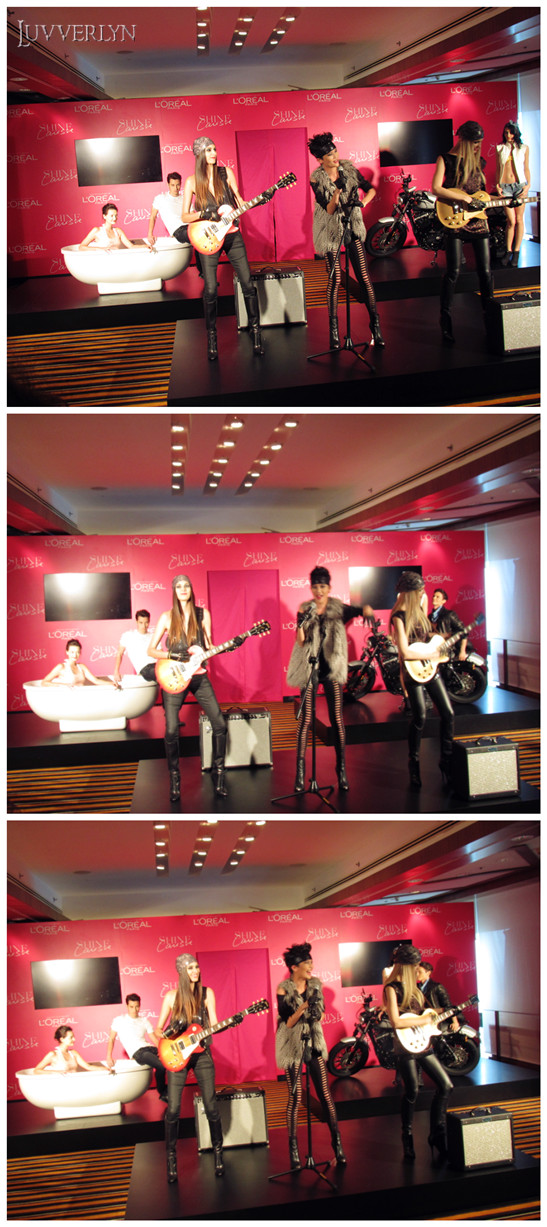 A showcase of 3 different scenes: the Shine Caresse girl in the tub, on a Harley bike and as a rock star, each wearing a different shade of Shine Caresse.
The Shine Caresse show was artfully produced by Jerome Wasthi, while makeup looks were beautifully created by Larry Yeo.  

The (generous) press kit with the full set of Shine Caresse, Les Ombres Eyeshadow and Curl Impact Collagene Extreme Resist Mascara. Thank you Shuzk Meng (Touch Comm) for the invite!
That will be all for now. Reviews and swatches will be covered in separate post(s). Stay tuned. Thank you for reading!
Review of Shine Caresse >> CLICK HERE
<span style="font-size: x-small; color: #3366ff;"><strong>***All info and unmarked images are extracted from press release.***
</strong></span>