The voting link for The Body Shop Most Stylish Blogger Contest is up! Voting period is from 5 Dec to 19 Dec.
And, I'll be doing a giveaway in conjunction with this contest. Simply VOTE for ME, email to verlynlou@gmail.com the printscreen and your contact details (name and email address). Increase your chances of winning by getting your friends/family to vote for me (:
I will randomly pick 3 winners on 20 Dec, and they will be getting one of the following prizes:
</p>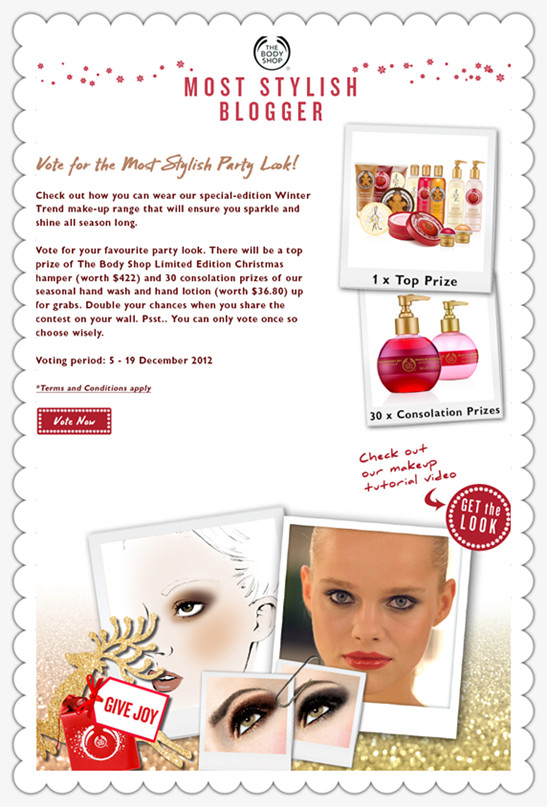 VOTE for me >> http://on.fb.me/RAtR0Y
PS: You must LIKE the FB Page before you can vote.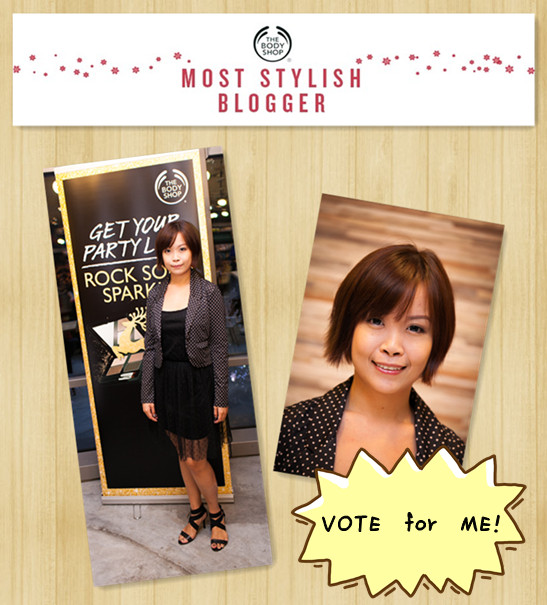 <span style="font-size: x-small; color: #3366ff;"><strong>***All info and unmarked images are extracted from press release.***
</strong></span>