Back in Feb, I attended Watsons Spring Color Report 2013, a beauty event that translates the latest runway beauty trends into everyday chic looks. This was my 1st time attending Watsons' event, by the way. And, I was feeling all excited since Watsons is my fave personal care store where I get my beauty fix... be it makeup, skincare, hair care, health/beauty supplements.
It was an enjoyable night of fun and discovery as Watsons unveiled a plethora of new and exciting beauty and health brands. Its dynamic brand revamp will definitely bring consumers a more refreshing, vibrant and personalized shopping experience.

Supported by the punchy and vibrant WOW regional marketing campaign, lively and colorful visuals will be placed in-store, interactive retail concepts will be placed in key locations... and creative advertising platforms will be unveiled to boost the excitement and discovery of the ultimate Watsons' shopping experience.
The revamp will also see new storefronts, increased healthy and beauty services, as well as convenient access to an extensive quality product range from world-renowned brands and "Watsons House Brand".

The event was held at 7 Adam.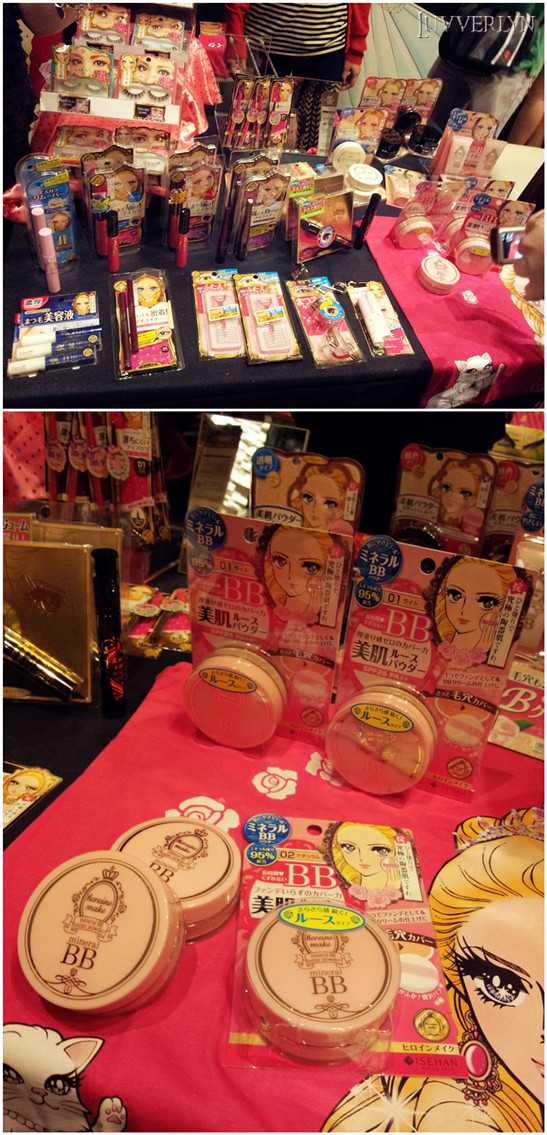 ***image credits to

Watsons Singapore

***

I am sure most are familiar with Heroine Make, my holy grail mascara/liquid eyeliner brand.
CLICK HERE to read my review on their best-selling Long & Curl Mascara.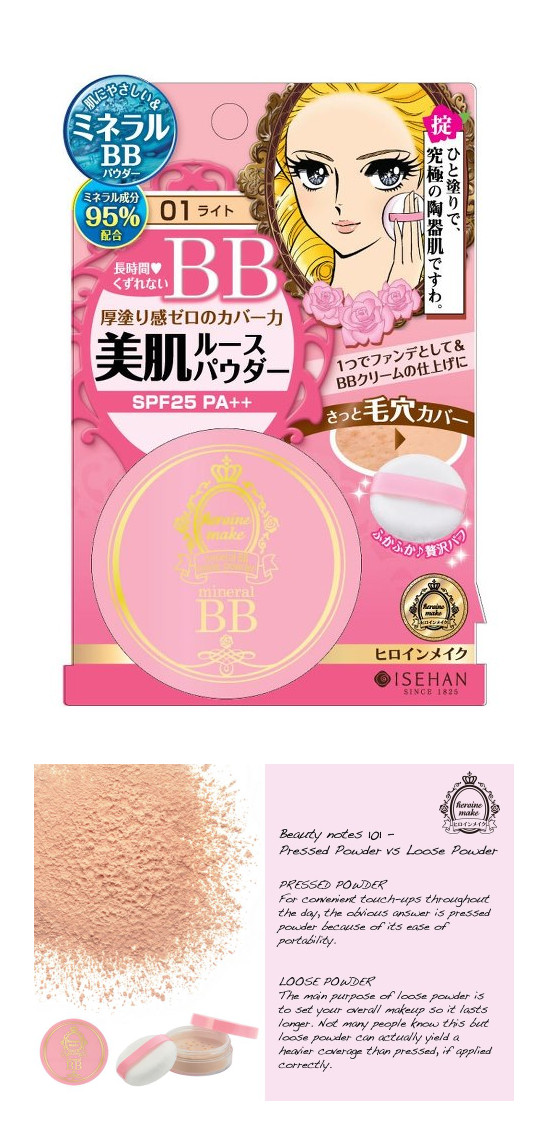 ***image credits to

Heroine Make Singapore

***
Their latest product was the BB Mineral Loose Powder, which controls shine all day for a smooth appearance. Available in shades #1 and #2, it provides a natural yet translucent coverage.

Elite Models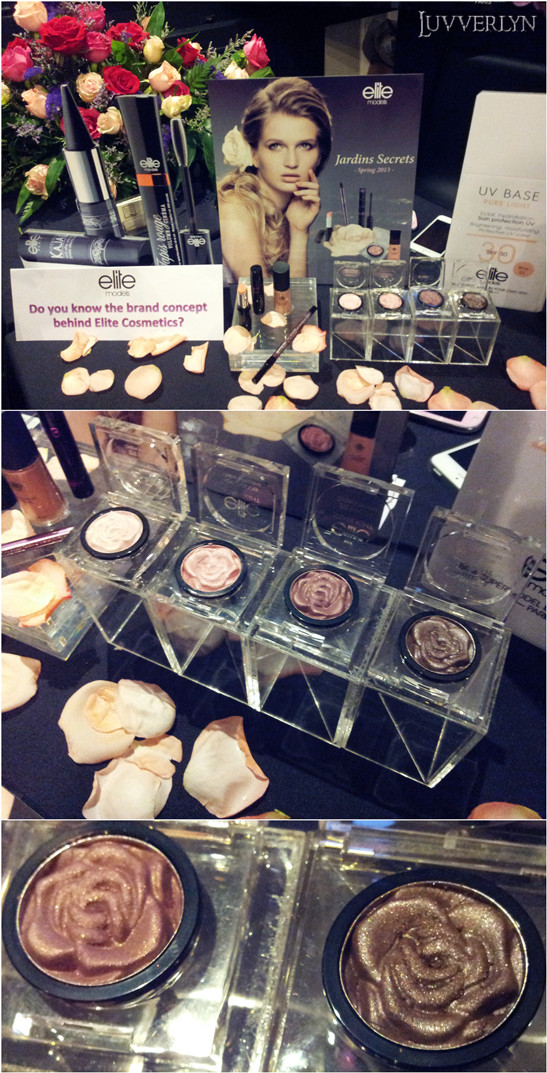 Something new was Elite Models, a brand that was developed to bring the latest makeup trends to the everyday woman, with the expertise of makeup artists over the past 30 years.
Elite aims to provide fashionable, innovative, professional yet affordable makeup (from $7.90 to $26.90) to help one achieve "supermodel-inspired" look.
***image credits:

CLICK HERE

***

Their star product, Fantastic Primer ($24.90/15ml) is a translucent gel makeup base that is suitable for all skin types.
The essential stage for perfect, even and long-lasting makeup, this water-based gel moisturizes skin while its non-greasy finish keeps skin matt. Its energizing formula is also complemented with a pleasant cucumber scent to keep you feeling fresh and clean, in Sg's super hot and humid climate. Formulated with anti-aging, anti-pollutant agents and plankton extracts to fight skin oxidation, this primer helps to achieve a radiant, healthy and beautiful complexion.

Rock Beauty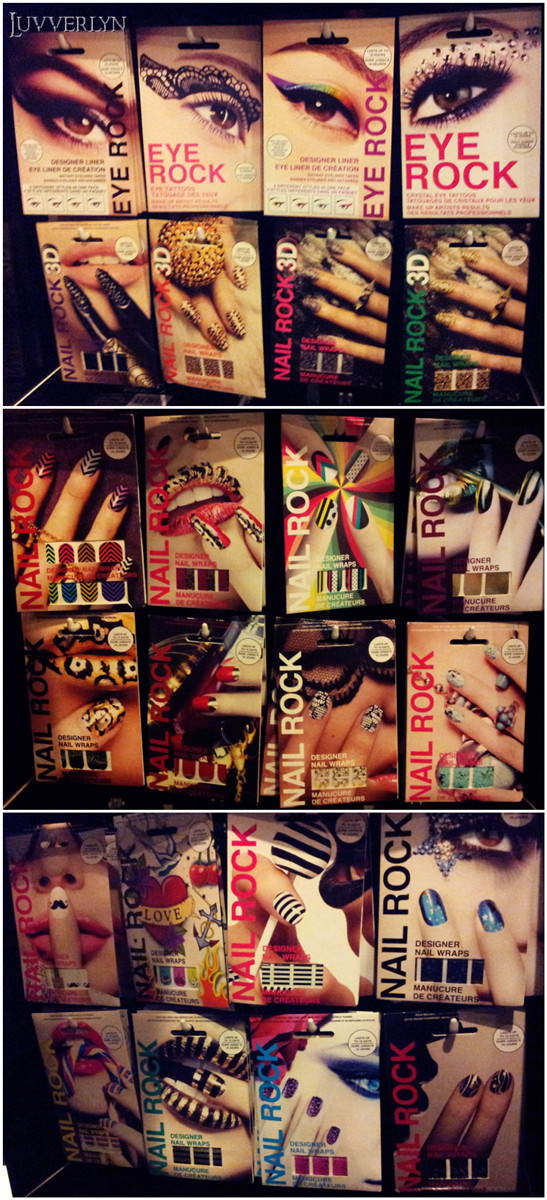 Rock Beauty offers easy-to-use stick-on products (Nail Rock, Eye Rock, Body Rock and Lip Rock), which allow consumers to recreate their favorite runway looks instantly.


Eye Rock ($11.90) comes in 2 types:
Designer Liner
Ready-to-wear liners that are long-lasting, waterproof and easy to apply

Crystal Tattoo
Crystal embellishments for the eyes to help create runway couture looks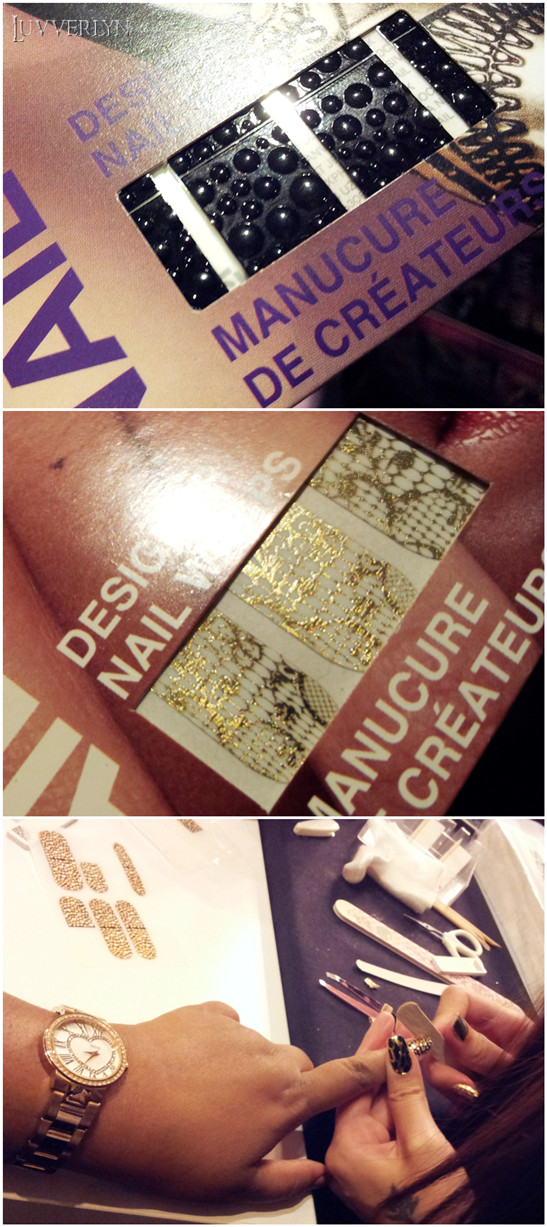 The latest products from Nail Rock is the 3D Collection ($14.90), which features 4 amazing wraps such as Doodad in black and metallic mix with raised bumps for added texture, and Glister in gold and multi glitter to create a sparkly crackle nail effect.
These nail wraps require only max. 15mins to apply, without any drying time. They last up to 7 days on nails and 8 weeks on toes. Each pack contains 16 nail wraps in various sizes for fingers and toes.
Fyi, the standard ones retail for $9.90 each.

Candy Doll, Jewelove, Eyemazing

Hmm... no new products from CandyDoll at the moment.
CLICK HERE & HERE for my review on CandyDoll makeup.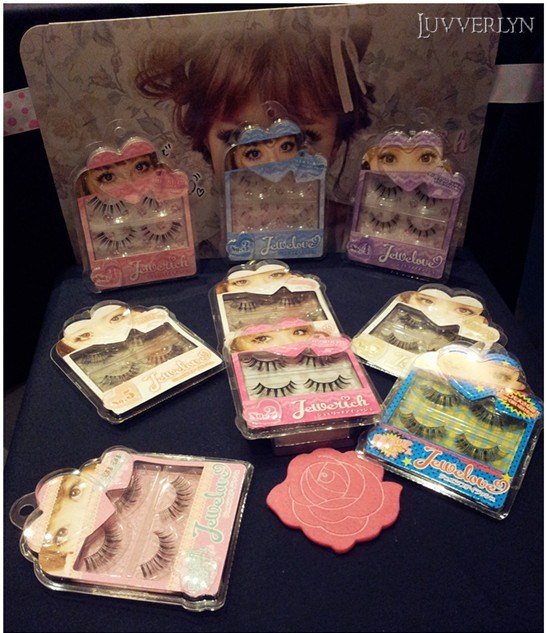 Jewelove (known as Jewerich in Japan) is one of the most popular fake eyelash brands in Japan.
Exclusively available at selected Watsons stores for $22.90 (2 pairs), the latest collections include:
#P3
Developed by Hoshino Kana (popular Kawaii model in Japan), these matte brown and black lashes emphasize the width of the pupils to create cute, doll-like eyes.

#P4
Designed by Mai Hirose (from Popteen), these lashes extend to the corners of the eyes to enhance the fullness of pupils, helping them look big and round.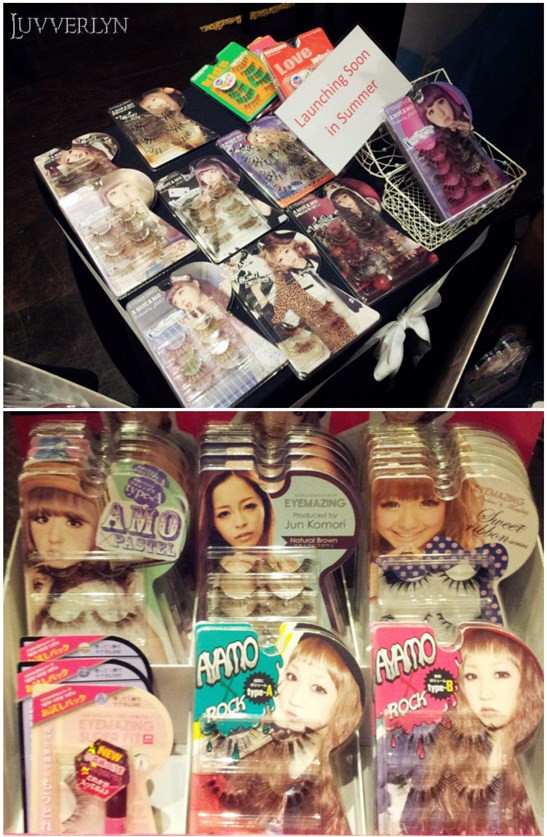 Produced by Japanese star Jun Komori and endorsed by many Japanese models including Tsukema Yousai, this brand of fake lashes enhances the lash volume with a natural look.


Featuring a collaboration with Zipper model AMO-chan, the Eyemazing x Zipper z AMO x Pastel ($21.90 for 3 pairs) is a unique range of brown lashes that is the 1st to be launched in Sg. 
#801 Eyemazing AMO Pastel Type A 
These lashes are full and long, ideal for creating the Hime-eye (princess eye). The pink-brown shade allows the fake lashes to blend easily with your natural eyelashes.
#801 Eyemazing AMO Pastel Type B
These are half-length lashes, which are perfect enhancers for naturally gorgeous eyes.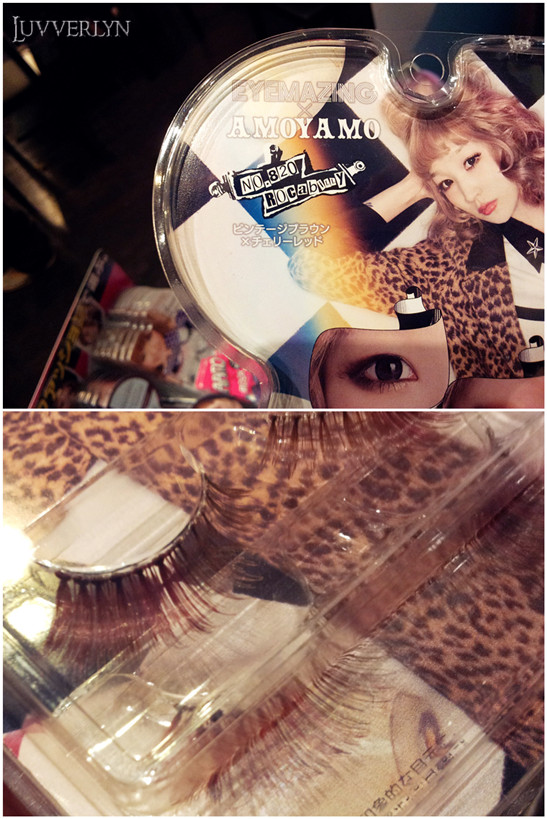 Here's a close-up of the ones that caught my fancy...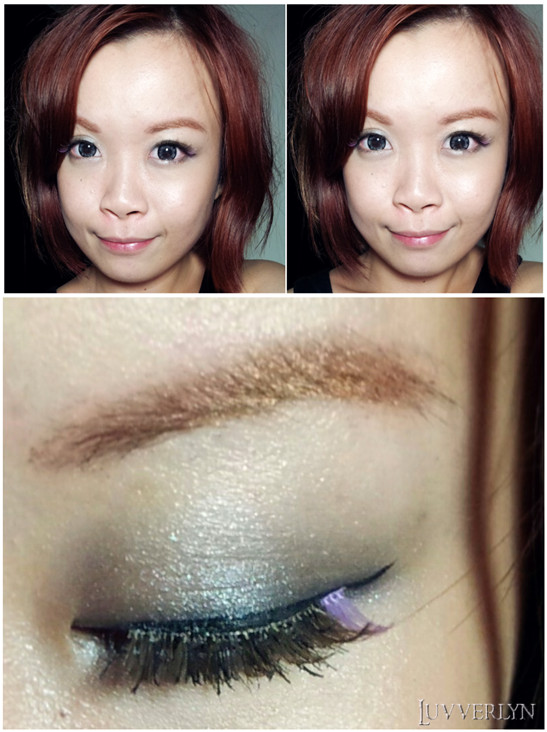 I tried on the brown lashes with a hint of purple. So lightweight and comfy!


Avance is the pioneer for eye makeup and eye care in Japan. It was the 1st to launch the Avance "Mascara" with Lash Treatment and Waterproof technology in Japan in 1937. 
***image credits to

Avance Singapore

***
Avance Lash Serum in Mascara - Deep Black ($30.90)
This serum-infused mascara provides extra care to lashes throughout the day.
A high glossy super black mascara that enhances and defines lashes.

Avance Lash Serum I ($35.90)
Works as a serum base to protect lashes from UV rays.
A special formula that contains a liquid type beauty essence (rosemary extract UV), which has high absorbing power towards the damaging UV rays.

Avance Lash Serum-UP ($39.90)
Helps in curling up your eyelashes instantly.
It also acts as a serum to protect and moisturize the eyelashes, preventing them from further damage after prolong usage of lash curler and mascara.
It repairs damaged lashes, leaving them healthy and beautiful-looking.
It also helps in volumizing your lashes after a consistent period of usage.
The quick-dry formula makes it perfect as a mascara base.
This lash serum helps to maintain and improve the lashes to be glossier and healthier.

Avance Lash Serum EX ($39.90)
An oil-free lash moisturizer that accelerates lashes to grow, restore, strengthen, preventing them from falling.
It comes in a mascara brush type that makes it easy to apply on lashes.
The active ingredients include silk essence, hyaluronic acid, pantothenic acid, etc.
Olay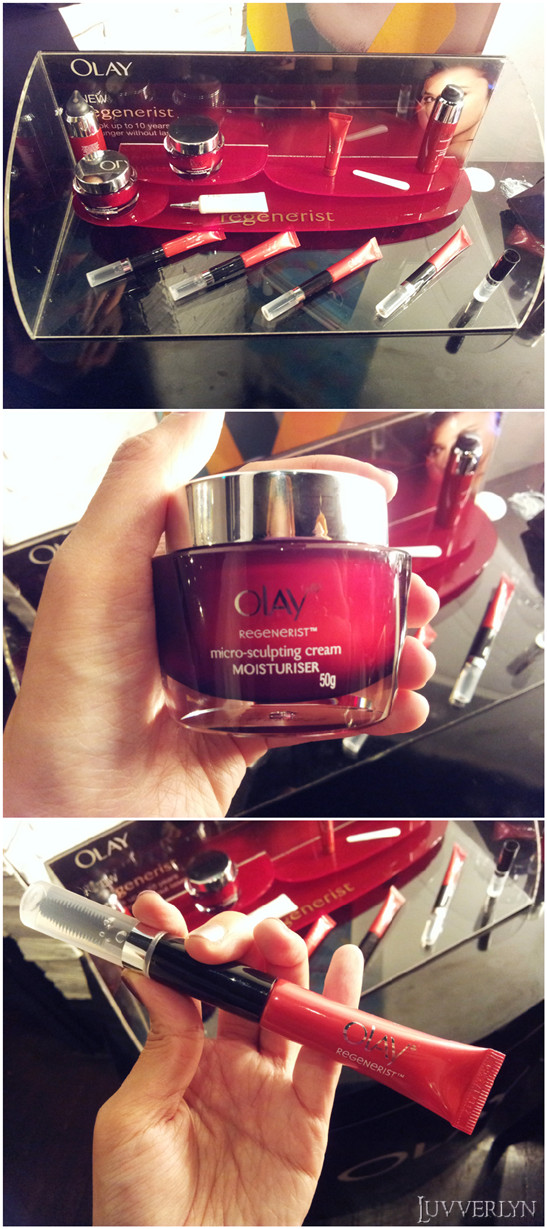 ***image credits to

Olay Singapore

***

The New Generation Olay Regenerist features a new formulation of its award-winning anti-aging series. It is now powered by skin energizing technology to boost natural skin renewal by up to 2x, fighting skin fatigue.


The New Generation Regenerist Olay Micro-Sculpting Serum ($49.90/50ml) and New Generation Olay Regenerist Micro-Sculpting Cream ($49.90/50g) contains lys'lastine, glycerin and hyaluronic acid to improve skin's elasticity and moisturize the skin, providing coverage for fine lines, pores and uneven tone for a velvety smooth touch.
The star product, New Generation Olay Regenerist Micro-Sculpting Cream, has been proven to hydrate better and longer than a US$500 luxury cream.
The new addition to the New Generation Olay Regenerist series is the Regenerist Micro-Sculpting Eye Cream & Lash Serum Duo that combines a hydrating eye cream with a nourishing lash serum to provide smoother-looking lids, firmer skin and thicker-looking lashes. Younger-looking eyes that are brighter and firmer in just 1 week!
CLICK HERE to read more about the New Generation Olay Regenerist series.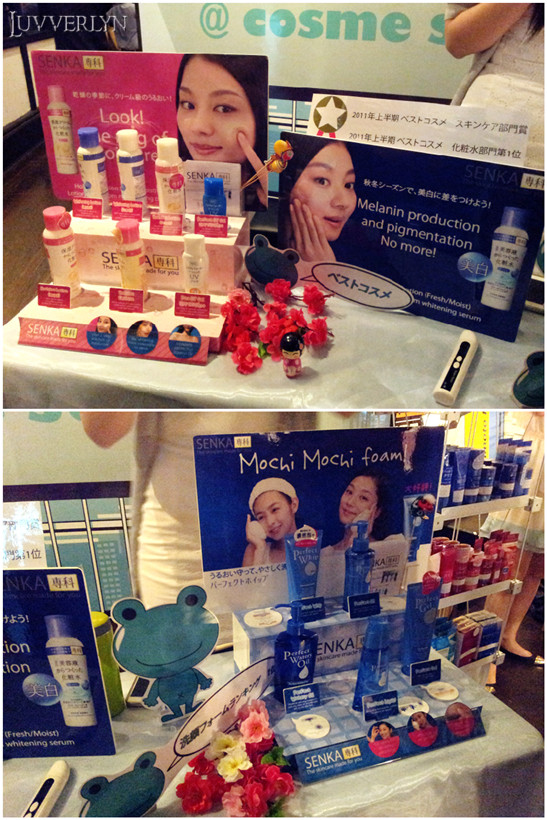 Developed by Shiseido, Senka is a skincare brand that aims to be the consultant to customers' skincare needs. Its slogan "The skincare made with you", embodies the brand's philosophy, where identifying and meeting customers' needs are fundamental to the creation of its products.


Senka's key product ranges include:
Hoshitsu Lotion
A water-soluble moisturizing liquid that contains 2 types of hyaluronic acid and royal jelly GL to retain moisture and deeply hydrate the skin.
Available in Moist ($17.90/200ml) for normal to dry skin and Fresh ($17.90/200ml) for normal to oily skin.


Whitening Lotion
Moist ($18.90/200ml) for normal to dry skin, is formulated with Vitamin C to slow down melanin production and prevent pigmentation. Fresh ($18.90/200ml) for normal to oily skin, moisturizes and promotes visibly luminous skin.


UV Protection
With a mineral-water-based gel that is highly absorbent into the skin, the Perfect UV Gel SPF50 PA++ ($16.90/40ml) and Perfect UV Gel SPF27 PA++ ($16.90/80ml) effectively block UV rays whilst retaining moisture. Resistant to sweat and sebum, it contains baby powder for a silky smooth finish. 

Aqualabel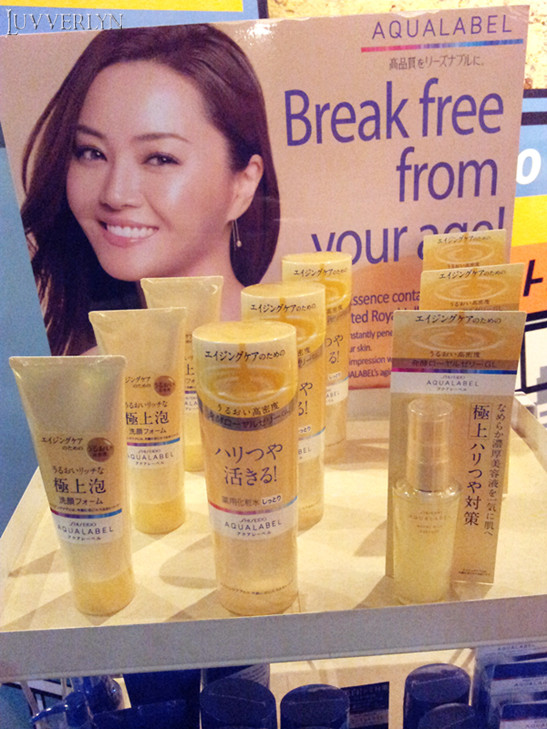 Formulated with Aqualabel's patented Aqua Ex Base technology that seeks to hydrate every corner of your skin, the all-new Anti-Aging range also contains M-Tranexamic Acid (alleviates chronic inflammations to prevent dark spots and freckles) and the star ingredient Fermented Royal Jelly (activates skin cells for youthful vitality).
***image credits to

Aqualabel Sg

***

Wash Ex ($17.90/130g) is a creamy cleansing foam that contains hyaluronic acid and asian ginseng extract to gently cleanse the skin, leaving an ultra-moisturizing finish. 


Lotion Ex ($26.90/130ml) is a rich textured lotion enriched with double hyaluronic acid to nourish the skin and boost its elasticity and lustre. The active ingredient, M-Tranexamic Acid, is able to effectively lighten spots.


Royal Rich Essence ($35.50/90ml), the star product of this series, is a moisturizing essence that contains double hyaluronic acid and asian ginseng extract to bring instant rejuvenation, for youthful, glowy skin.

Toni & Guy


Known for its innovative and avant-garde approach to hairdressing, Toni & Guy believes in delivering creativity, quality and consistency to every client.
At the event, the Casual, Classic, Glamour and Creative Collections were introduced.
I was particularly intrigued by the star product from the Casual Collection - Sea Salt Texturising Spray (suitable for all hair types). It can create texture and body with light to medium hold. Perfect for achieving a lived-in, beach look.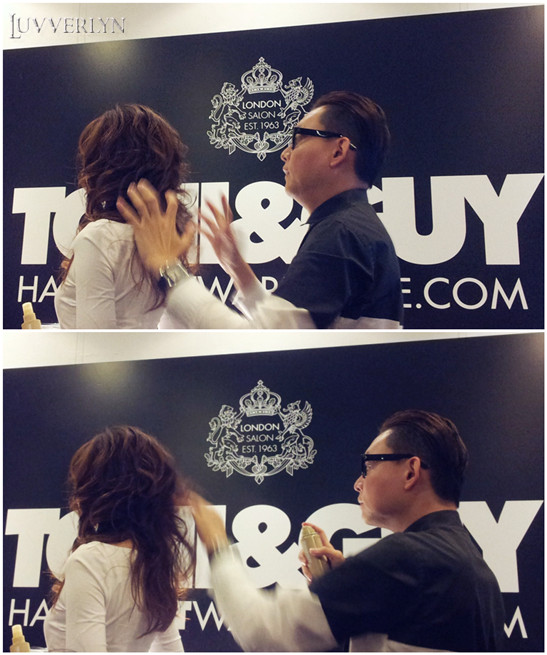 Brand's Innershine




Brand's Innershine
is a relatively new category under the
Brand
's umbrella, which promotes beauty from within through their new range of oral beauty supplements. The range contains 100% fruit essences including 
Innershine Berry Essence
, 
Innershine Prune Essence
and 
Innershine Berry Essence with Grape Seed Extract.
***image credits to

Brand's Innershine Singapore

***
Their latest product was Innershine Marine Collagen Essence Strip, which provides collagen supply in a berry-yummy gel strip. It is compact and light... so convenient. Perfect for consuming on-the-go!

Pure Beauty

This was the last photo taken at the Pure Beauty booth, as my hp battery was dead by then... and I forgot to bring out my camera -.-zzz The brands I did not mention were Glow (fruity slimming brand made in USA) and Dr. Wu (clinical skincare from HK).
Anyway, I digress. Pure Beauty introduced its new and improved Pomegranate Antioxidant (anti-aging) series, as well as its 1st Multi-Function BB Cream ($20.90/120ml).
The Pomegranate Antioxidant (anti-aging) series contain deep-action antioxidant swiss radicare, as well as organic eco-cert ingredients such as organic sunflower oil, organic lemon balm water, organic hamamelis water and organic apricot kernel oil. This improved formula helps guard against harmful free radicals and protects collagen reserves, reinvigorating skin for a luminous complexion.
What's more, the addition of korean pomegranate and bulgarian rosewater provide anti-aging and moisturizing benefits, rejuvenating the skin for a more radiant and youthful glow.
The price range is affordable, from $13.90 to $23.90.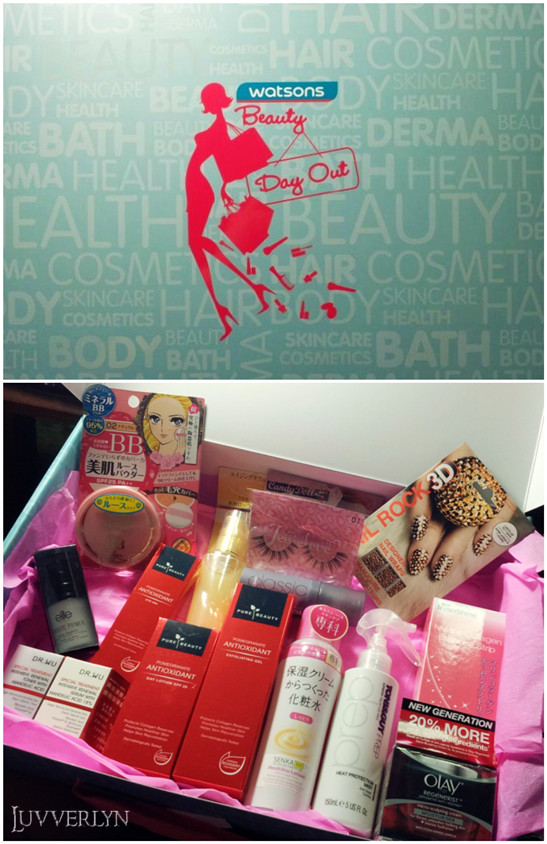 PS: Shall review some of the products on a separate post(s). Stay tuned!


I ♥ Watsons!


***All info are extracted from press release.***